Some of the best cars to sleep in for camping are very practical. These cars accommodate sleeping bags, coolers, heaters, and other types of camping gear.
Not all cars are good to sleep in, especially those without folding backseats. However, campers typically choose the same cars every year for a reason.
Essential qualities of a car to sleep in for camping
Space – a large trunk and a folding backseat represent a great starting point for a roomy car to sleep in for camping
Towing capacity – some campers prefer to tow their favorite outdoor and sports equipment such as dirt bikes, kayaks, or mountain bikes
Sufficient engine power – while all-wheel drive isn't mandatory, it's good to have sufficient engine power to get off the beaten path with a camping car.
To install heaters for winter car camping, you may want to check out our separate article.
6 Cars and SUV's suitable for camping
The following cars and SUVs are known for their spacious interiors. These vehicles are ideal for one-night sleeping as well as for multi-day camping trips.
1. Subaru Outback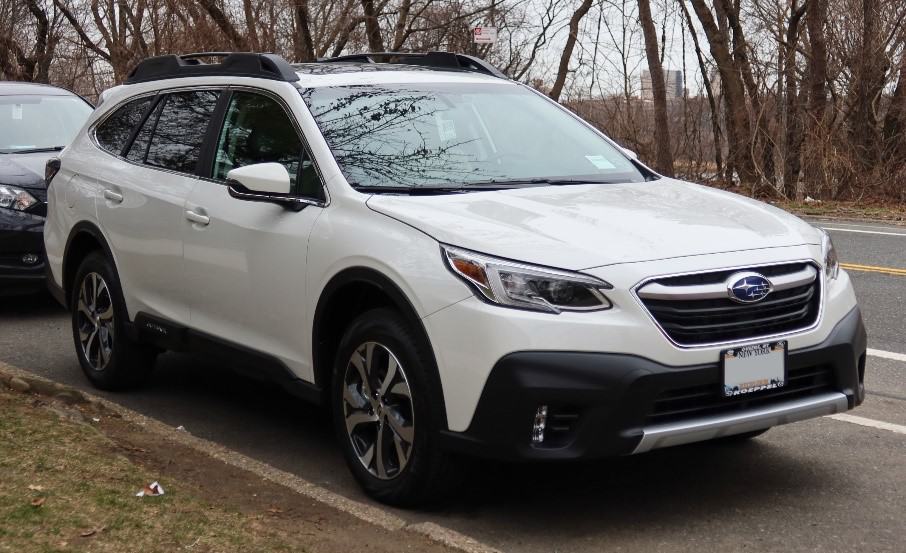 Subaru Outback is a wagon that acts like an SUV. Its tall ground clearance allows you to reach almost any camping destination you want. Subaru's reliability also makes it one of the best cars to sleep in for camping.
Improved maneuverability makes the Outback feel like a car. A taller driving position makes drivers feel in control, similar to SUVs.
While a small hybrid design, the Outback is spacious. Its trunk allows small mattresses for one or 2 sleepers. Alternatively, you can consider 1-2 sleeping bags in the back of the Outback given its backseats fold down.
The Outback has a 32.5 cubic feet trunk capacity. This is quite large given it's not a full SUV. This trunk space almost doubles when you fold down the seats in the back to 76.7 cubic feet. Ideal for 1-5 day camping trips, this is one of the most reliable options for new and dedicated campers.
Pros
High ground clearance (above 8.7 inches)
Ideal for rocky terrains
Available in all-wheel drive
Cons
Not as tall as an SUV for rooftop awnings
2. Nissan Pathfinder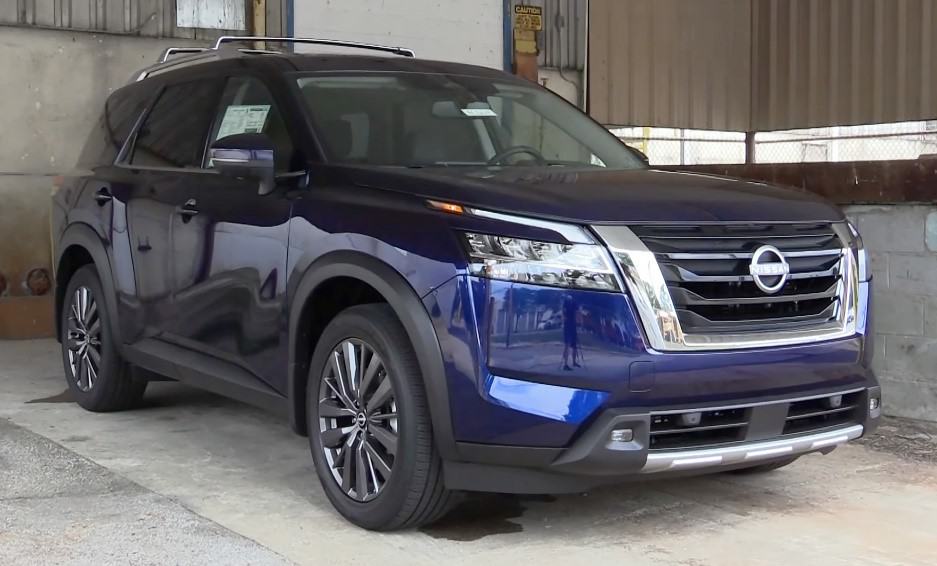 As a true off-road vehicle, Nissan Pathfinder is recommended for some of the most demanding terrains for camping. With the superior towing capacity to the Outback, Pathfinder is a true workhorse when it comes to dealing with heavy loads.
The 2022 version of the Pathfinder packs a punch. It comes with a 284 horsepower V6 engine that's made to last. Nissan doesn't have long warranties compared to Hyundai, but it has very good reliability scores.
Campers love the Pathfinder for its powerful engines, high ground clearance, excellent towing capacity, and roomy interior that allows sleeping for 1-2 persons. With folded seats, the Pathfinder has a 79.5 cubic feet trunk capacity.
While a large trunk capacity, this is not considerably larger than the 76.7 cubic feet of the Subaru Outback. However, campers can choose the Pathfinder over the Outback for camping with the entire family given its larger towing capacity.
Pros
Very good off-road capabilities
2WD and 4WD driving modes
Great for towing (up to 6.000lbs)
Cons
360-degree camera system not available on the base model
3. Subaru Forester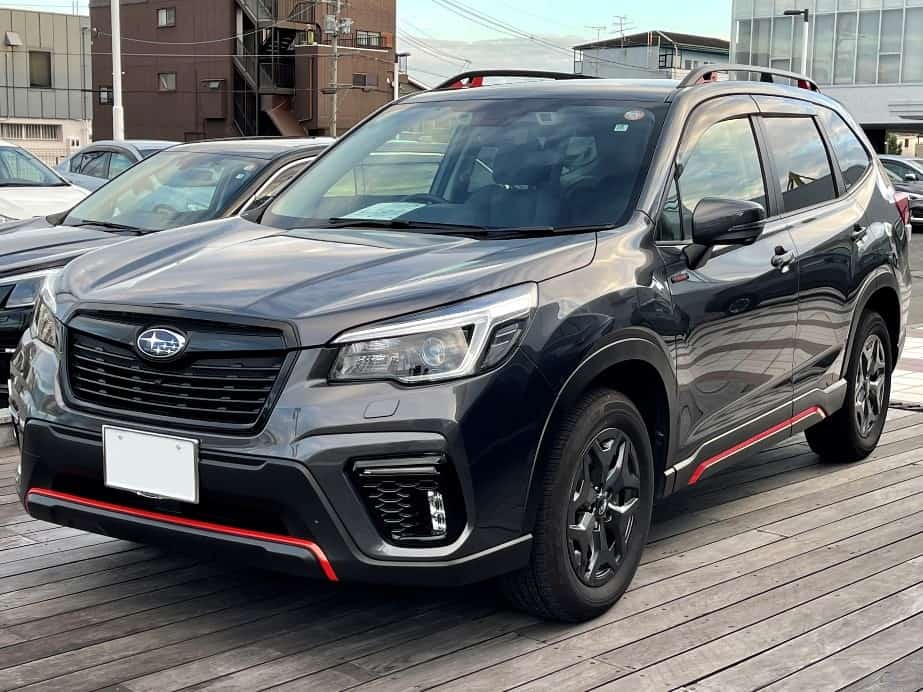 The new Subaru Forester is one of the most reliable Subaru cars you can sleep in. It's a bit more affordable than the Pathfinder above, starting at just over $20.000. This makes it a good deal and even if it comes with a less potent engine, it can still do well in just about any camping situation.
The Subaru Forester is one of the most affordable new SUVs you can sleep in. It only loses in front of its rivals (ie. Toyota RAV4) in the hybrid engine department. But if you don't need a hybrid engine the Forester is still a top choice.
Its trunk space is smaller than in other SUVs. However, it can be expanded to a maximum of 63 cubic feet which means you can sleep in it both with air mattresses and with sleeping bags.
Pros
Cheaper than Nissan Pathfinder
Economic fuel consumption
7.5 in-ground clearance
Cons
Smaller trunk compared to its rivals
4. Volkswagen Golf
Golf cars are arguably the best hatchbacks to sleep in. Given this is a hatchback, modern Golf doesn't go the distance when it comes to stretching your legs. You might even need to sleep in the front seat at times. But it works for short camping trips of only 1-2 nights.
The compact Golf is a good choice for occasional campers. It doesn't have the ground clearance of other vehicles but it has good fuel economy and practical size that allows you to park it easily once back home as this is a true city car.
The Golf comes in many versions. The Golf R is ideal for the ultimate engine power. But the R is overkill for camping as the MK8 does a good job for those who love outdoor adventures.
The main problem with the Golf is that its trunk space is limited to a maximum of 34.5 cubic feet with folded seats, which means it's not the most comfortable car for multiple nights of in-care sleeping. But it works for 1-2 nights alone.
Pros
Easy to park
Highly reliable
Up to 320 horsepower
Cons
Expensive compared to its rivals
5. Jeep Wrangler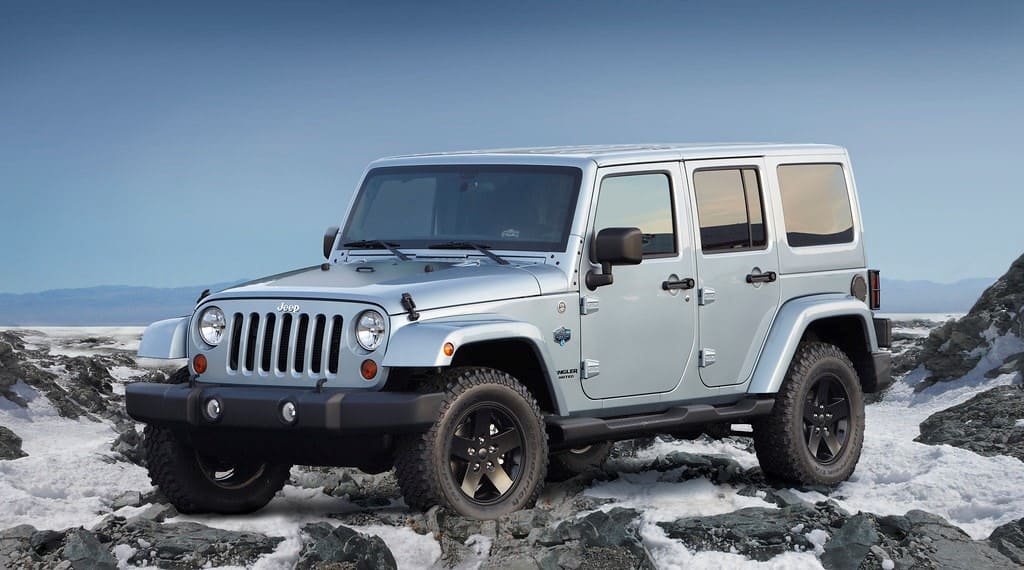 The classic Wrangler is one of the most sought-after vehicles for sleeping in while camping. It's compatible with many rooftop tents as well as offers the space to sleep inside the off-road vehicle.
Jeep offers up to 67.4 cubic feet of trunk space with folded seats on its new Wrangler. This is a bit less than on the Toyota 4Runner but the vehicle is known for excellent off-road capabilities, recommended for some of the most remote camping locations.
With impressive 9.7" ground clearance, Jeep Wrangles are recommended for rocky terrains and just about any remote off-road camping spot an off-road vehicle can reach.
Pros
9.7" ground clearance
The large access trunk door
Rugged durable construction
Cons
Not the most refined choice of engines
6. Toyota 4Runner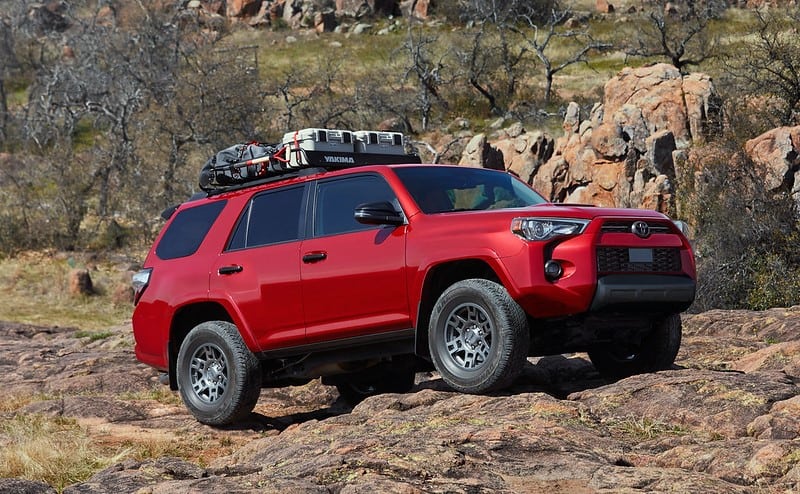 Toyota 4Runner is one of the roomiest cars you can sleep in. This Toyota comes with a maximum trunk size of 89.7 cubic feet, making it ideal for mattresses, sleeping bags, pillows, blankets, and all other camping gear you need.
Very high ground clearance recommends the 4Runner for almost any camping terrain. Its 5-speed automatic electronic transmission does a good job even when the car is fully loaded.
A powerful V6 engine of almost 300 horsepower further recommends it for easy highway miles. You won't struggle to get to your destination driving such a powerful engine.
Pros
The roomiest interior for sleeping
9.6" ground clearance
Potent 4L V6 engine
Cons
Not the most fuel-efficient choice
Verdict
Some of the best cars to sleep in for camping are high-ground clearance vehicles with large trunk sizes. However, even hatchbacks such as the MK8 Golf can be a good option for campers not looking to spend more than a few nights out in nature.
Cars such as the Subaru Outback offer the everyday practicality of a small car and the high ground clearance of an SUV.
The Outback is also known for its roomy trunk which allows you to comfortably sleep in. Alternatively, you can pair the car with a rooftop tent for even more sleeping space. High ground clearance also ensures this is one of the smallest cars you can take on demanding rocky terrains. Good fuel consumption further makes it a vehicle that's cheap to run.
Frequently Asked Questions
Can you sleep in your car while camping?
Yes, you can sleep in your car while camping. It gets you off the ground and it can even shelter you from bugs and ants. Car sleeping while camping can also save money as you don't need to invest in expensive tents which can sometimes take a long time to pitch.
Can you sleep in a sedan?
Sedans aren't made for sleeping. However, these long cars can sometimes be considered for camping, especially if they have folding seats. Otherwise, sedans can only be good for sleeping in when you consider sleeping on the reclined front seats.
Can you sleep in a hatchback?
You can sleep in hatchbacks that come with folding backseats such as the Volkswagen Golf. Most hatchbacks have limited trunk space which means they cannot support comfortable sleeping unless the backseats are folded.
Can you sleep in an SUV?
SUVs are some of the best vehicles to sleep in. Known for high trunk capacity, SUVs also offer the highest ground clearance. This means they can take you to some of the most beautiful camping spots where you don't need to pitch a tent on. Most SUVs can also be paired with rooftop tents for even more sleeping space.
Which Toyotas can you sleep in?
Toyota 4Runner is the roomiest Toyota to sleep in. RAV4 is the second-best option. Campers who prefer hybrids might choose the new RAV4, but 4Runner has a maximum trunk capacity of nearly 90 cubic feet which makes it ideal for sleeping in.