Joshua Tree National Park was one of the loveliest places I've visited, and I can't wait to visit again. I've compiled a guide with lots of useful tips and tricks for your next trip to Joshua Tree.
Bring lots of water
Bring your own amenities
Try to avoid going during June and July
Buy the annual parks pass upon entry
Get familiar with all the campgrounds
Be prepared to not get a campground
Visit the beautiful attractions
Explore many hikes and trails
Go backpacking
Go climbing
Try out stargazing
Try out many other activities
1. Know the Landscape
This park is liked by many because of its location. It is extremely close to Los Angeles and San Diego, the two biggest cities in California.
Joshua Tree does not have as friendly of an environment as you think, it is a desert after all. Most of the landscape is composed of brown dirt and sand.
There are many, thousands of ginormous rock formations. These are great for fun activities like climbing and bouldering, which I will be mentioning later on.
The landscape is very rugged, which means it is generally not welcoming for dogs and pets. It was a huge hassle for my dog, and I now know to leave that cute bugger with my relatives next time I plan on coming!
You will need to come prepared for a desert-like environment. You can view my other post here on tips and tricks that will help guide you.
2. Bring Your Own Supplies
You need to bring 1-2 gallons of water per person, per day.
There will be zero, I repeat, zero water. There are only two out of the many campgrounds that have water, and it's not meant for consumption.
Also be prepared for no street lights, food, electricity, and cell reception. There are toilets in all campgrounds, but only two have flushable toilets.
You should bring your own amenities and also firewood, specifically kiln-dried wood since it can get pretty chilly during the night.
You are given a last chance at the west entrance of the park, where you can fill up water containers.
3. Avoid the Heat
I recommend you go in the winter to escape the heat as I did. The weather can reach staggering temperatures during the summer months, usually June through September.
June weather is usually around 90° Fahrenheit while the weather in July can reach up to 110° Fahrenheit! Isn't that crazy?
As I mentioned above, you should be bringing your own wood (especially in the winter). You won't be freezing to death without a campfire, but it could get unpleasantly cold during nights.
4. Save Money
You should pick up the annual parks pass, just like I did. It cost me a measly $80 which lets me access all national parks in the United States for an entire year!
If you plan on going to Joshua Tree more than once, but don't want to visit any other national park, you can pick up the Joshua Tree annual pass for just $55.
If you do not wish to buy a pass, you will need to pay $30 if you come in a car. It's $25 if you come on a motorcycle and $15 on foot or bike. This only grants you access to the park for 7 days and the fee is per vehicle.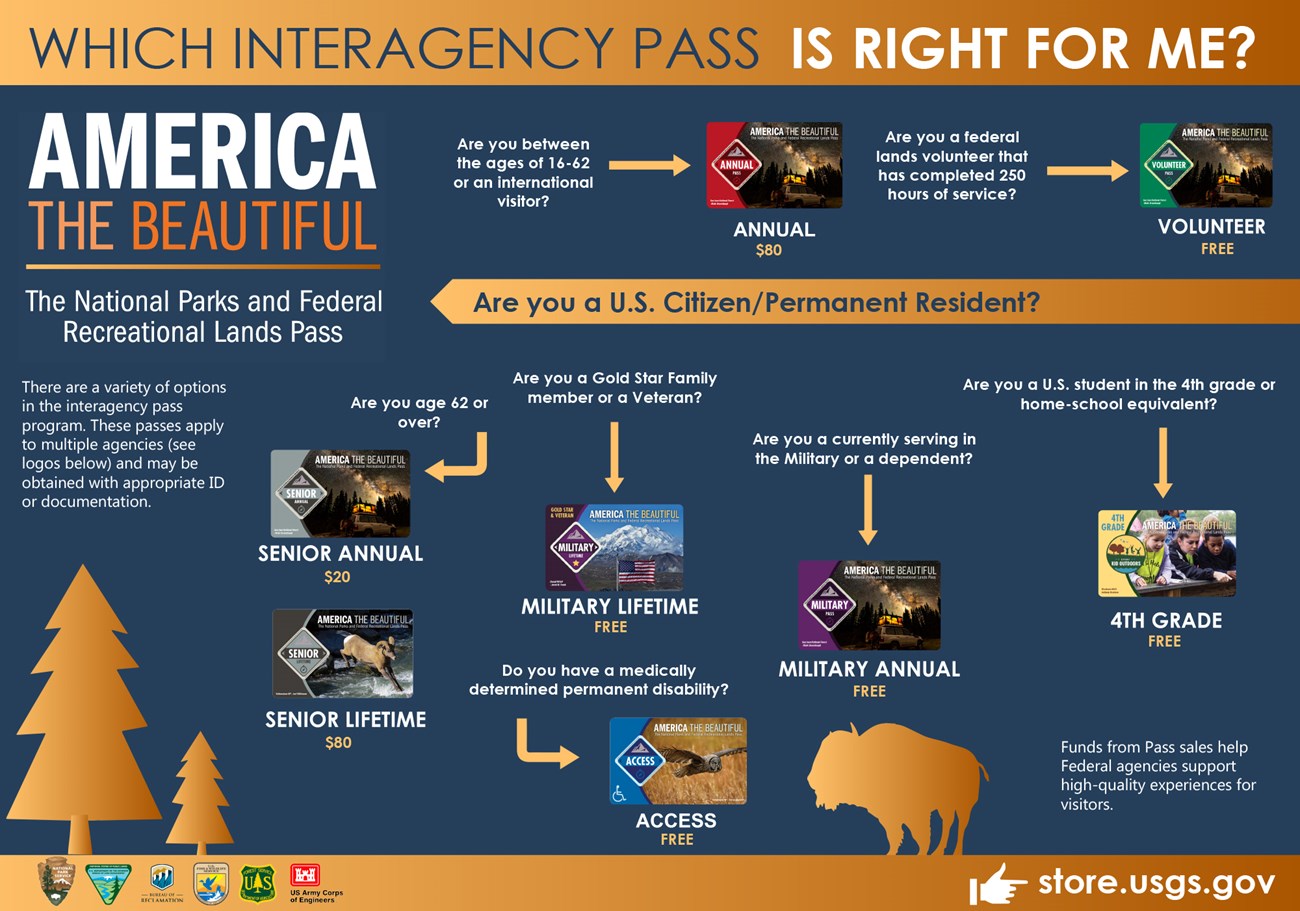 5. Avoid Traffic
The most amount of tourism occurs through March and early June. This is due to the warm days and cool nights. There are also huge blooms of Southern California wildflowers.
The worst time to come to Joshua Tree is on Saturday, especially at noon due to severe traffic.
Arriving on Thursday late at night or early Friday is your best chance for avoiding traffic and securing a campground. These campgrounds are usually first-come-first-serve.
If you arrive late, you might see that nobody is at the booth. You are able to enter the park for free, but you will need to show a receipt once you exit the park. If you didn't pay once you entered, you can pay once you leave.
The main entrance is at the town of Joshua Tree. It is extremely busy and I recommend you use other entrances.
The west entrance is the main entrance (Highway 62 in Joshua Tree) and is usually used by people from Los Angeles, Palm Springs, and San Diego.
The north entrance (Highway 62 in 29 Palms) has way shorter lines on the weekends.
Lastly, the southern entrance (off Highway 10) is used by people coming from Phoenix, Indio, and New Mexico.
6. Choose the Right Campground
All campgrounds are mostly first-come-first-serve as mentioned above. They usually cost $15 a night, and the two campgrounds with potable water (flush toilets and running water) cost $20 a night.
Most of the campgrounds come with no running water, and as mentioned earlier, none come with electricity.
Most campgrounds are very close to each other, which makes it easy for scouting out spots. They are also extremely busy, so you must be on the edge when trying to get a spot.
Lots of these campgrounds have giant rocks everywhere, which not only doubles as a great view but also lots of fun!
If all campgrounds are full, you can view this map to see where you can camp anywhere.
Now it's time for the list of campgrounds!
List of campgrounds
This campground is on the northwest corner of the park. It's also one of the first campgrounds you'll stumble upon when driving from Los Angeles or San Diego.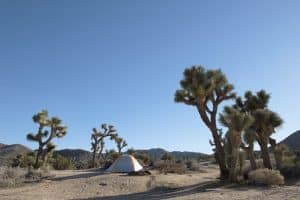 It's close to tons of restaurants and stores around 29 Palms Highway, but it has no direct access to the park.
It also has flushable toilets and running water and is very close to the 1.3-mile Hi-View Nature Trail.
There are 100 sites and 20 horse-stall sites. You can reserve up to 6 months in advance from October to May, but remember that it's first-come-first-serve during summer!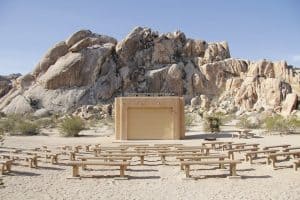 This campground is very close to the town of Joshua Tree. It also allows small RVs and trailers with a maximum length of 25 feet.
You will see tons of Mojave yuccas and wildflower blooms. You might also see desert tortoises in spring and fall.
There are flushable toilets and running water, but only at the ranger station (which is nearby).
You will find 101 sites and 13 group sites. You can also reserve up to 6 months in advance during October through May and it's first-come-first-serve during summer.
White Tank Campground

You will find the least amount of people here. It's amazing for stargazing.
The Arch Rock Nature Trail is at site 9 and it leads to Arch Rock.
There are 15 first-come-first-serve sites.
Cottonwood Campground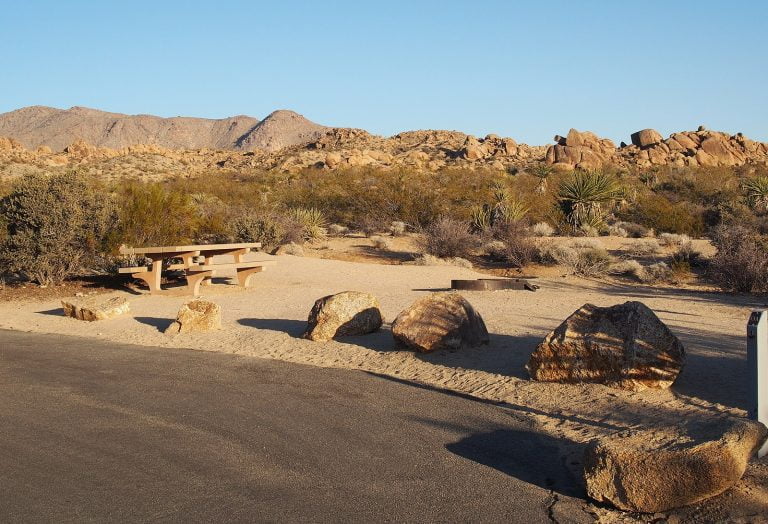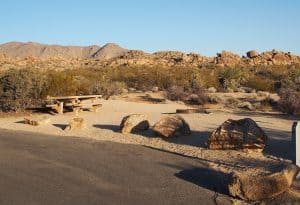 This site is at the southern entrance which is in the Sonoran Desert. The Sonoran Desert is warmer than the rest of the park.
You won't find any Joshua trees and there is no direct access to the rest of the park.
It's close to the Cholla Garden and Ocotillo Patch. You will also find tons of hiking and nature trails.
There is also a half-mile hike to Cottonwood Spring Oasis (a natural spring used by Cahuilla Indians).
It also has flushing toilets and running water. There are 62 sites and 3 group sites first-come-first-serve all year round.
Ryan Campground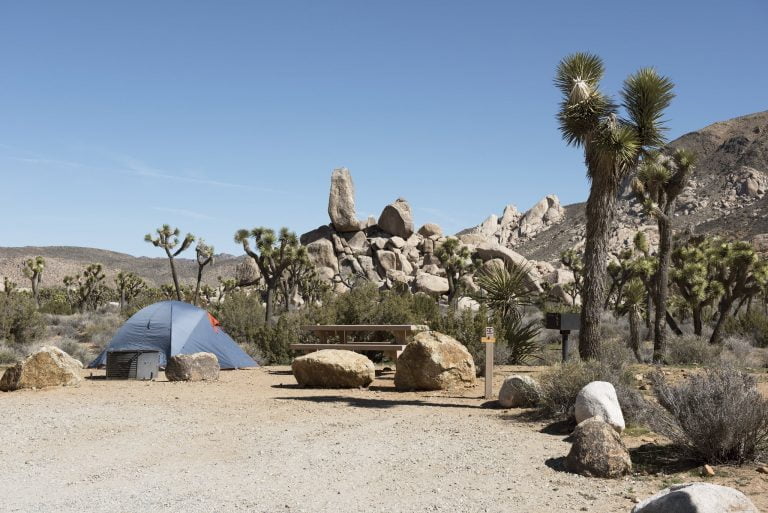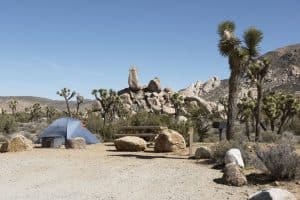 There is a small cemetery of 10 graves from a burnt down home nearby. This makes it great for ghost stories.
There are amazing sunsets and it's good for climbing and bouldering because of the many rocks.
There are 31 sites and 1 horse-stall site. They're first-come-first-serve all year round.
Hidden Valley Campground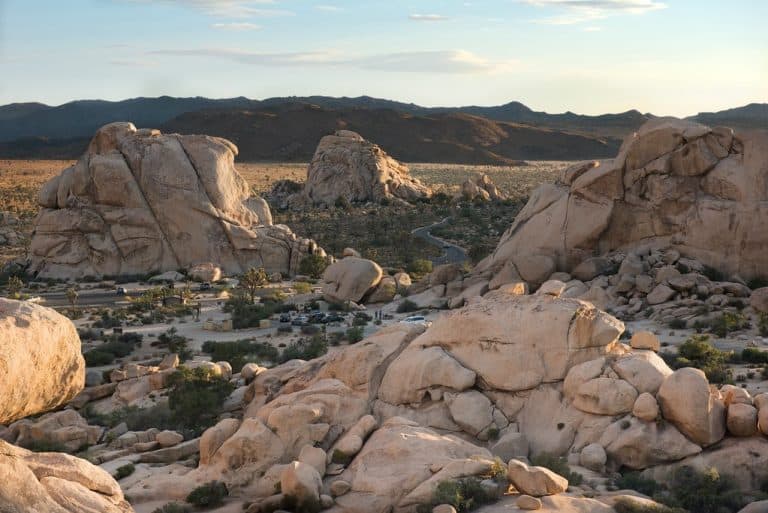 This is a very social camp. There are tons of rocks that are good for climbing and bouldering. The rangers come during the weekend to offer free coffee and tea on a table with climbing guide books.
There are 44 sites that are first-come-first-serve for the entire year.
Jumbo Rocks Campground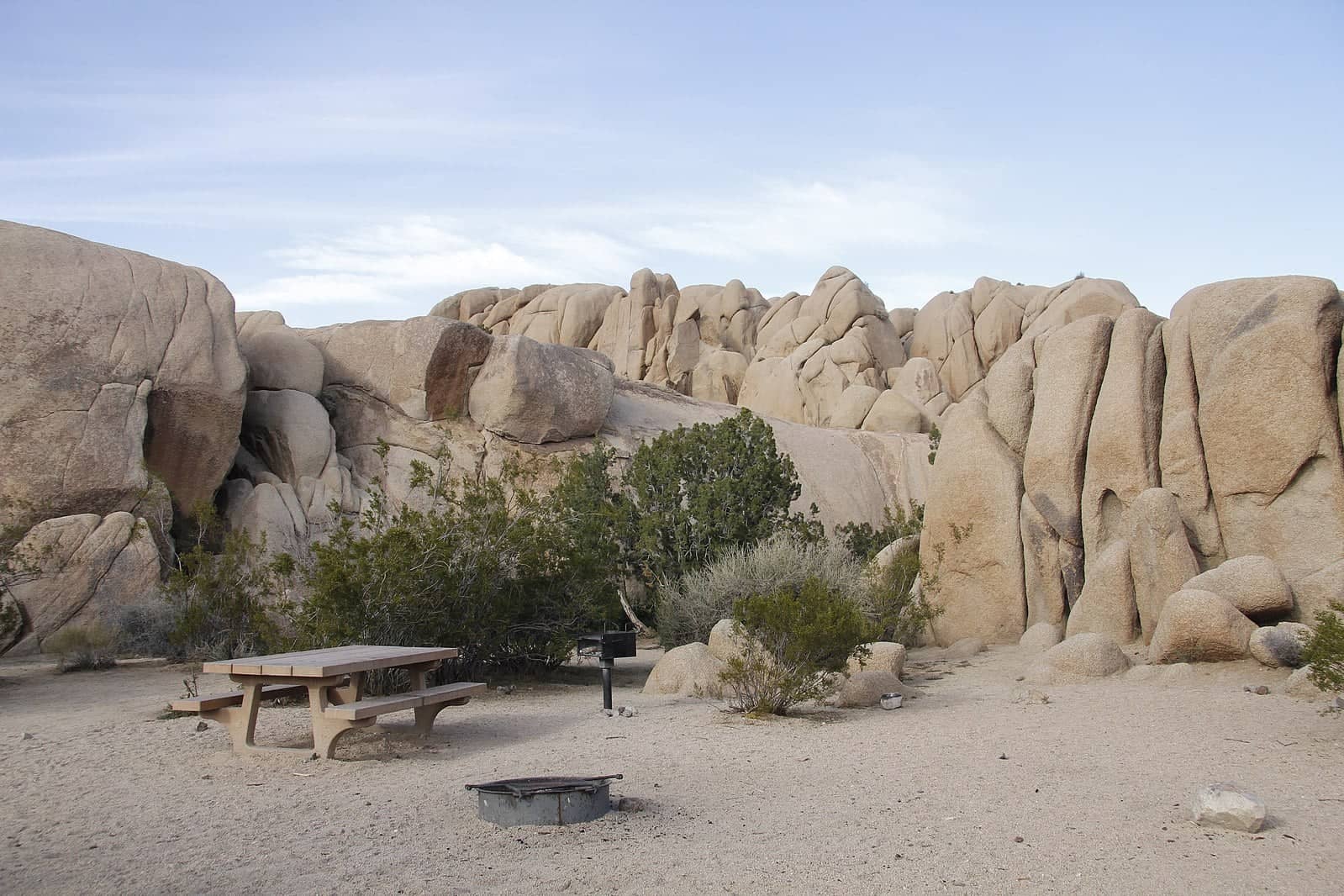 The largest campground in Joshua Tree. There are tons of easy nature trails and intriguing rock formations.
There are also easy climbs everywhere which are good for kids and beginners.
You will find 124 sites here and they are all first-come-first-serve.
Sheep Pass Campground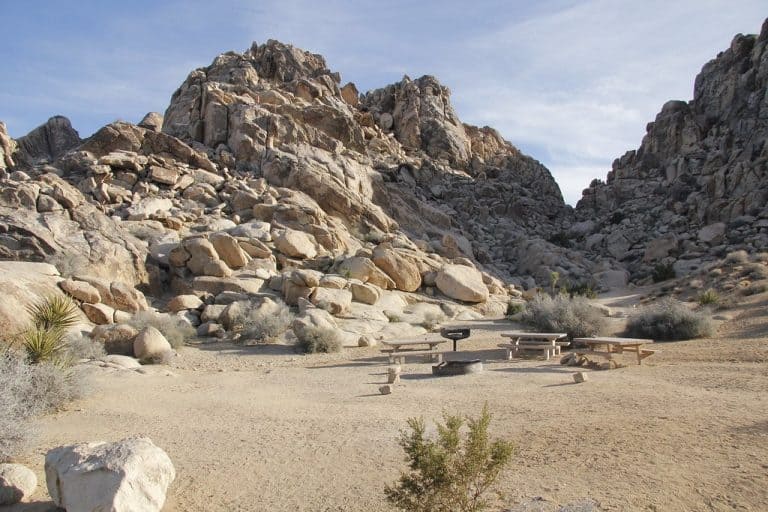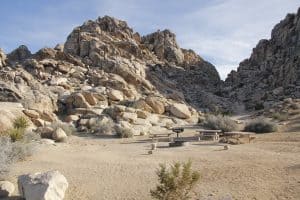 This campsite is only for group camping. There are ten to sixty people allowed on each site.
It's great for parties, birthday parties, and summer camps.
There are 6 group sites and they're also first-come-first-serve.
Belle Campground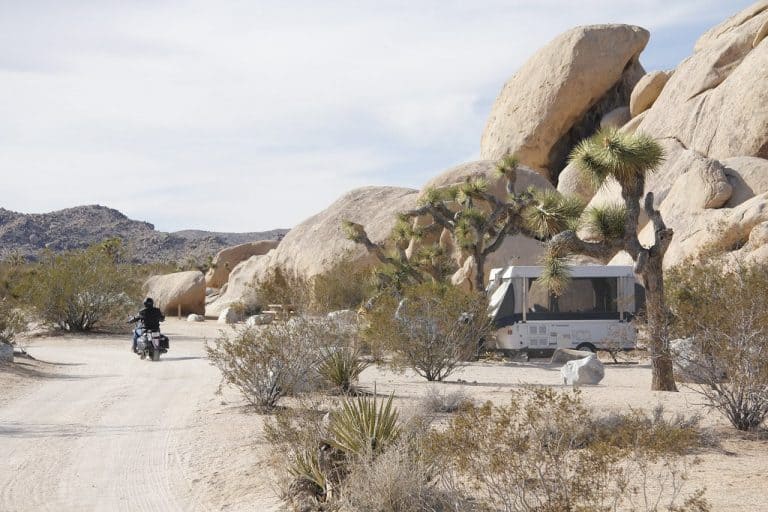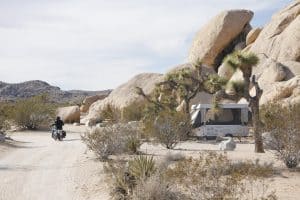 This campground is the darkest place in the park and it's very small. It's great for stargazing and the best for romance.
There are 18 first-come-first-serve sites.
7. Reserve a Campground Correctly
If you have not reserved, you will need to check the posts for signs of when people are leaving.
Your first step is to get a yellow envelope at the campground entrance. You will need to put your money in it and deposit it in the metal box at the front of the campground.
Make sure to not annoy others and wait for them to pack up! You should also stay close to the post just in case if someone tries to steal your spot.
I suggest grabbing cardboard before going to Joshua Tree so you can write when you are going to leave the campground, too many people kept asking me!
8. Visit Attractions
There are many attractions to see at Joshua Tree National Park. I've made a list below of the attractions!
Skull Rock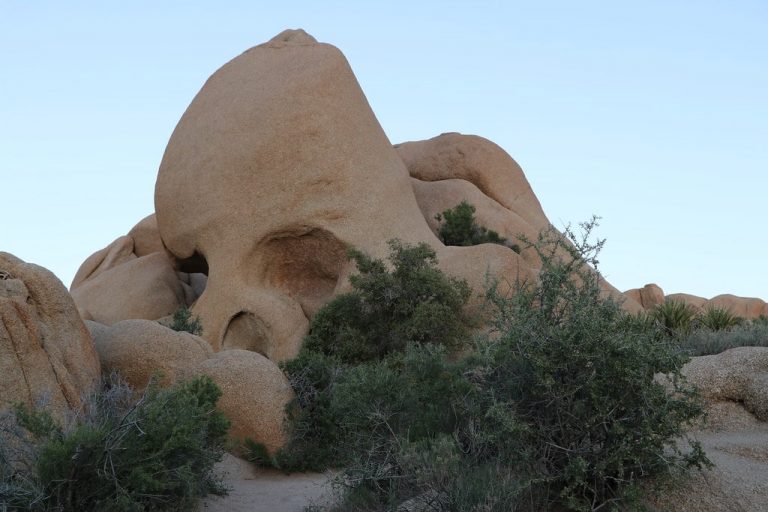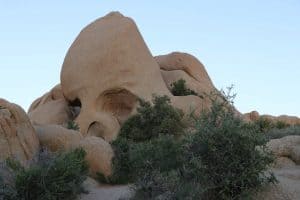 A beautiful rock that looks exactly like a skull. When I went here I was amazed at the beauty of the landscape.
There are a few places to walk and climb around.
Sky's the Limit Observatory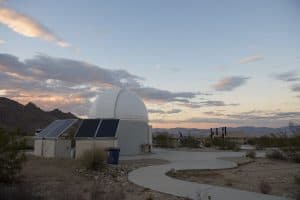 A little observatory for spotting the stars. It's a great spot to visit for looking at stars during the night or just to look at the little observatory.
Farmers Market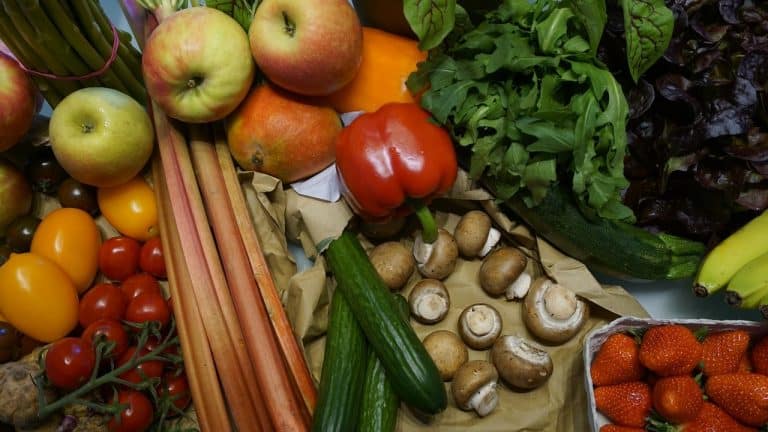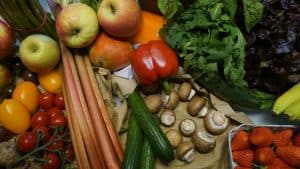 There is a great little farmers market at Joshua Tree. You can pick up some sweet fruits and vegetables!
It's open on Saturdays from 8 am to 1 pm. It's located on Highway 62, east of Park Boulevard.
Art Galleries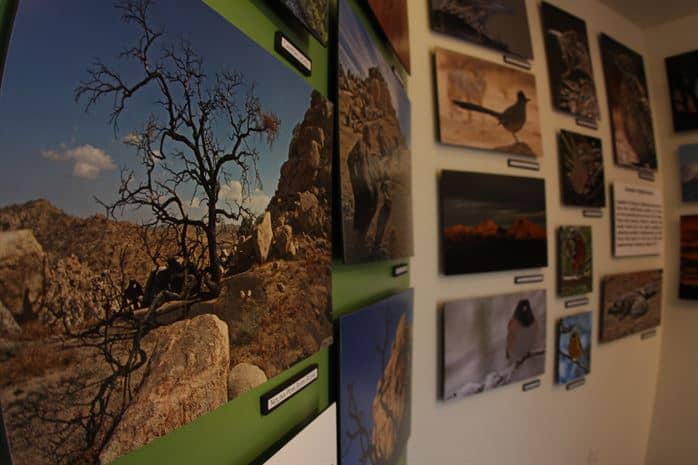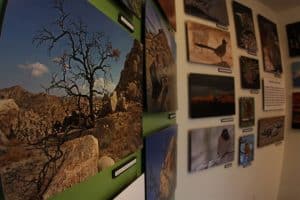 There are a few art events and galleries in Joshua Tree that are absolutely spectacular!
You can view all the art galleries here if you are interested.
Intersection Rock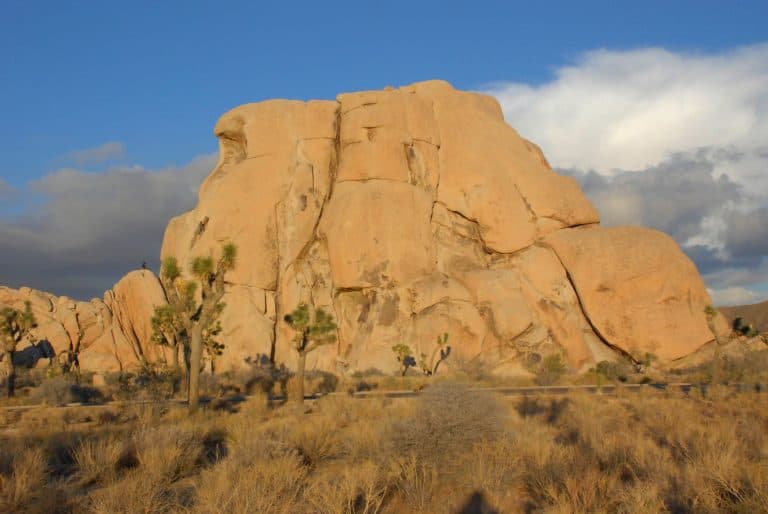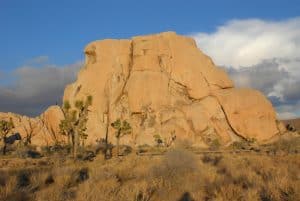 This was located on the west side of the park. It was absolutely massive and beautiful! I recommend you visit this on your trip.
Cholla Garden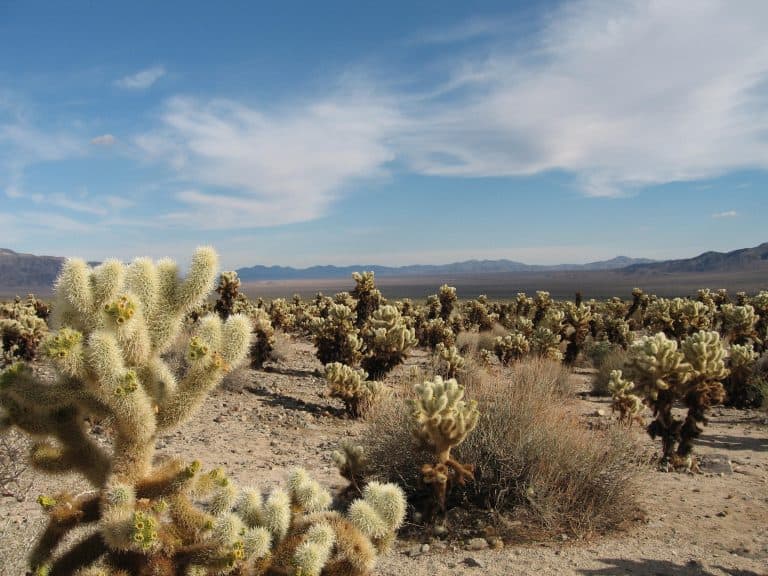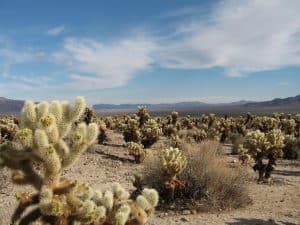 Around the south side of the park, you will see yourself in awe. The huge fields of cactus are breathtaking and mysterious.
While you are driving, you will see nothing. Then all of a sudden, a massive field of cactuses will just appear out of nowhere!
Ocotillo Patch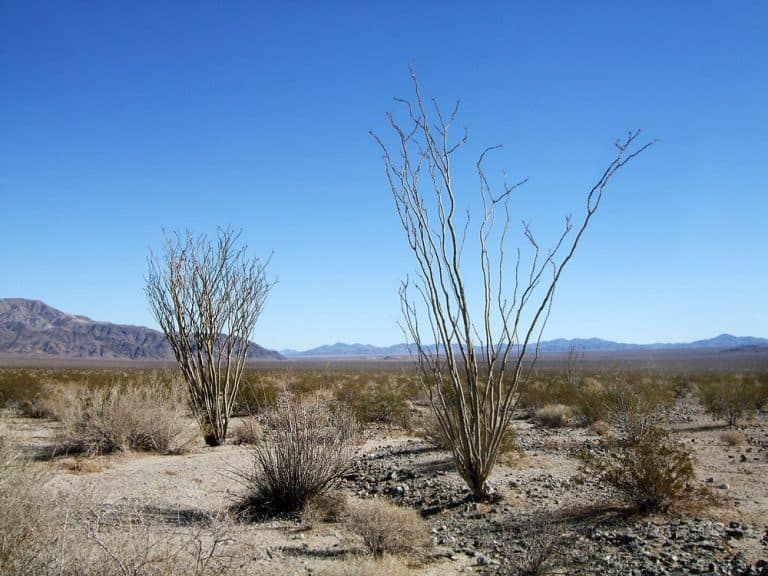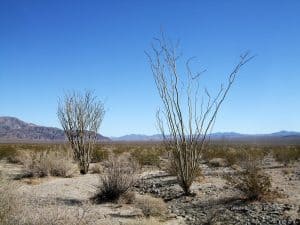 Almost as mystifying as the Cholla Garden, you will find yourself amazed.
This patch of massive "cacti" with beautiful flowers are impressive. They are tens of feet tall.
Quail Springs Picnic Area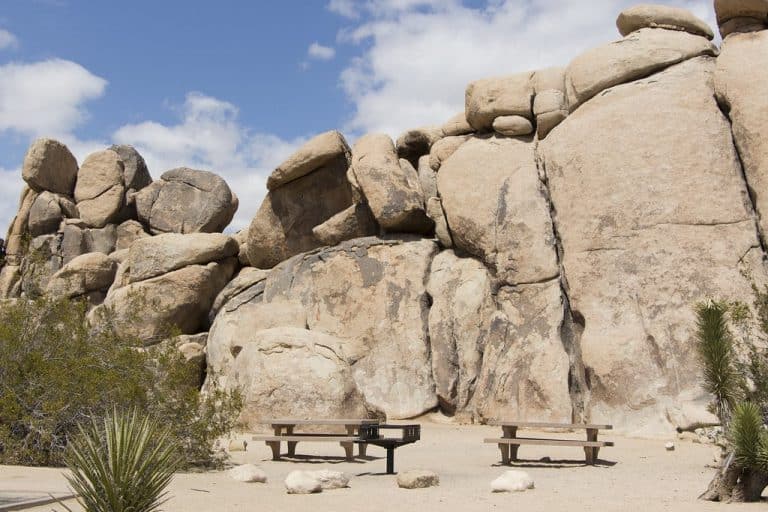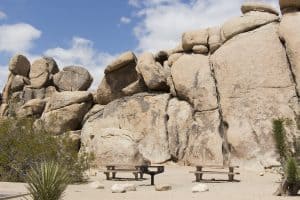 An amazing place I went to. It's great for having a little picnic and there are lots of benches. There are also beautiful rock formations and a very beautiful nature trail right next to it.
It wasn't too hard and the scenery was beautiful! So many different species of plants!
Pioneertown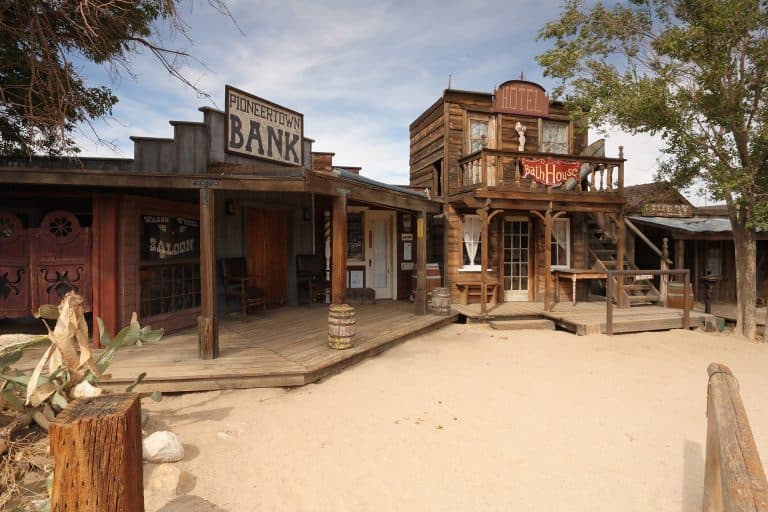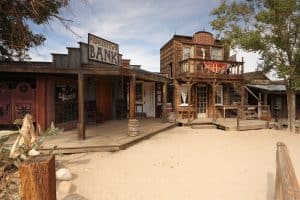 Last but not least, Pioneertown. A little town that's been stuck in time since the wild west.
There are a hotel and a delicious cafe called Frontier Cafe on 29 Palms Highway in Yucca Valley.
9. Explore Hikes
I had tons of fun on the many hikes throughout this park. There were so many different plants and flowers everywhere, it was quite amazing!
I have made a list of some of the best hikes and trails in this park.
Easy hikes
Keys View
This is not really a trail or a hike, it's more of a lookout.
It's thousands of feet above Joshua Tree and provides an incredible view. It looks just like the Grand Canyon! You must, I am telling you, must come here!
Arch Rock Trail (1 mile)
This hike is right next to the White Tank campground, on the east side of the park.
I suggest you do not bring a dog or any pet as it is not dog-friendly. It's a pretty short and fun hike. I saw lots of interesting rock formations here!
Geology Road Tour (9 miles)
This is not really a hike, but it's still great for walking.
It is perfect for off-roading. There are some pretty wild rock formations. If you have an off-road vehicle, you must come here!
Hidden Valley Trail (1 mile)
This was a pretty flat trail and wasn't difficult at all. It is a loop, so there is no wrong way to explore it.
This area is great for bouldering. There were some interesting plant species as well.
Hi-View Nature Trail (1.3 miles)
There are lots of bighorn sheep and mule deer here. You could spot some if you are lucky. This is also a loop hike.
The flowers and cacti were amazing, and so were the rock formations! Gee, I keep mentioning rock formations because they were all so beautiful! Oh, I forgot to mention, there were also a few very big trees!
Barker Dam Nature Trail (1.5 miles)
This is another loop hike. It is off the Hidden Valley campground.
You can view many Native American petroglyphs! You will see a dam that was built in the 1900s which actually contains some water.
Indian Cove Campground Trail (0.6 miles)
Tons of people! It's one of the easiest hikes and has some amazing flowers. It's one of the many loop trails in this park.
Skull Rock Nature Trail (1.7 miles)
This trail is right at the Jumbo Rocks campground and is a loop trail. You will see the mystifying Sky Rock on this trail.
Moderate Hikes
Ryan Mountain Trail (3 miles)
This hike is round-trip. It's about 1000 feet up a dirt trail with stone steps.
There are views of Lost Horse Valley, Pleasant Valley, and Queen Valley at the top. This is pretty busy, so I suggest you go early.
Maze Loop Trail (5 miles)
A loop trail, if you couldn't tell by the name. There are many prickly pear cacti and wildflowers in the spring.
You could see a few chuckwallas, desert horned lizards, and bighorn sheep here. There are lots of rock formations here like Widow Rock.
Lost Palms Oasis Trail (7.5 miles)
This hike is round-trip. It has the biggest collection of California fan palms that can be found at the end of the hike.
It starts at the southern part, near Cottonwood Campground. You can see bighorn sheep if you come here early. The Mastodon Peak Loop Trail connects about 0.7 miles into the hike.
Hard Hikes
Black Rock Backpack (10.5 miles)
This is a loop hike. It's on the northwest corner of the park. It leads to Eureka Peak, which is the 5th highest point you in the entire park! There are amazing views of San Bernardino and Coachella Valley.
Covington Flat to Keys View Backpack (15 miles)
This hike is point-to-point. The backpacking route offers a side trip to the highest peak in the park. Quail Mountain is the point where the Mojave and the Sonora desert meet.
This trail begins at the end of Upper Covington Flat Road and is a one-way hike. You will need to take a car shuttle when you reach the end of the trail (at the Juniper Flats Backcountry Board).
I suggest you wear long plants since this trail is not maintained that well. There is a side trail to Quail Mountain and is 3 miles round-trip. You will find this side trail midway into the hike.
Boy Scout Trail Backpack (16.5 miles)
There are so many different rocks here! You will also see beautiful Joshua Trees everywhere. There are many cholla cacti and views of the San Bernardino Mountains.
You could make this in a 12-mile point-to-point hike if you skip the Willow Hole Trail or a 16.5-mile out-and-back. As a point-to-point hike, you should start it from the south instead of the north.
10. Try Backpacking
I recommend you do backpacking before summer. Fall through spring are the best times as it's too hot during the summer. You can view the trail maps here.
The park allows multi-day hikers to cache water and food for up to 2 weeks.
A few tips for backpacking. You should always pack extra clothes, it can get very cold all of a sudden! You should also always bring a detailed map.
If you want to backpack overnight, you need to park in the correct areas or else you will be towed.
Backcountry campground must be at least a mile away from a road and 500 feet away from trails or water sources. Fires are not allowed so you must bring a stove.
11. Go Climbing
You should not climb at noon! Climb early in the morning or late in the day. Also, try to climb in shade.
The Hidden Valley Campground is the best choice if you like climbing or bouldering. It's really close to the Wonderland of Rocks and has amazing cliffs like Astro Domes.
If you want to be alone when climbing, I suggest the towers and cliffs of Split Rocks. The roadside rocks just north of Hidden Valley Campground are also good.
An extremely popular crag is Trashcan Rock, which is at the Quail Springs Picnic Area. It's good for beginners and experts.
Echo Rock also has lots of great routes like crack, slab, and face climbs.
The Hemingway Buttress Area has longer ascents and is north of Hidden Valley Campground. There are many routes 100+ feet long.
12. Do Stargazing
The east side of the park is the best for stargazing.
You should plan your trip so you arrive during a new moon, that is when there is no visible moon in the sky. With a new moon, there will be zero light obstructing the sky. Find out when there will be a new moon.
The best time for viewing the Milky Way and the Perseid Meteor Showers is in August, specifically mid-August.
If you are staying at a campground, I recommend the Arch Rock campground. It gets darker there than most other campgrounds.
If you are not going to Arch Rock, your next best bet is the Pinto Basin area. It's near the Cholla Cactus garden and has amazing views!
The Hidden Valley area also has a few good pullouts.
Going stargazing in the winter is the best for constellations, like Orion, Sirius, Taurus, and Gemini. This is due to the early sunsets.
13. Take a Guide
There are many, many guides in Joshua Tree! There are tours, workshops, and many other things you can visit.
I went on a climbing guide and it was pretty fun! You can view the list of climbing guides in Joshua Tree here.
If you are a photographer or you are interested in flowers, you can take a weekend wildflower tour. Keep in mind, you should take these only around spring and summer.
You can also take night photography workshops or photography tours if you are interested.
Last but not least, there are some great ranch tours! Yeehaw!
14. View the Nightlife
Oh yeah, baby! Joshua Tree has lots of restaurants and live music venues.
There is also a Night Sky Festival every November 10-12 if you are interested.
15. Rent a Hotel
If you don't like camping in the wild, there are many alternatives!
Joshua Park has many local hotels and motels that are pretty comfortable. They are pretty cheap as well, and most are western style.
I wouldn't recommend a hotel or a motel though, as they are not the best.
You can find way better places on Airbnb for around $70 a night.
16. Try out Other Activities
Biking is very fun but is sadly only restricted to roads.
No worries though, as there are many miles of unpaved backcountry roads! They're very fun for mountain biking.
Go out there and have some fun in Joshua Tree!
Sean is an accomplished backpacker with over 10 years of experience exploring the great outdoors. He has a passion for hiking, camping and off-grid living.